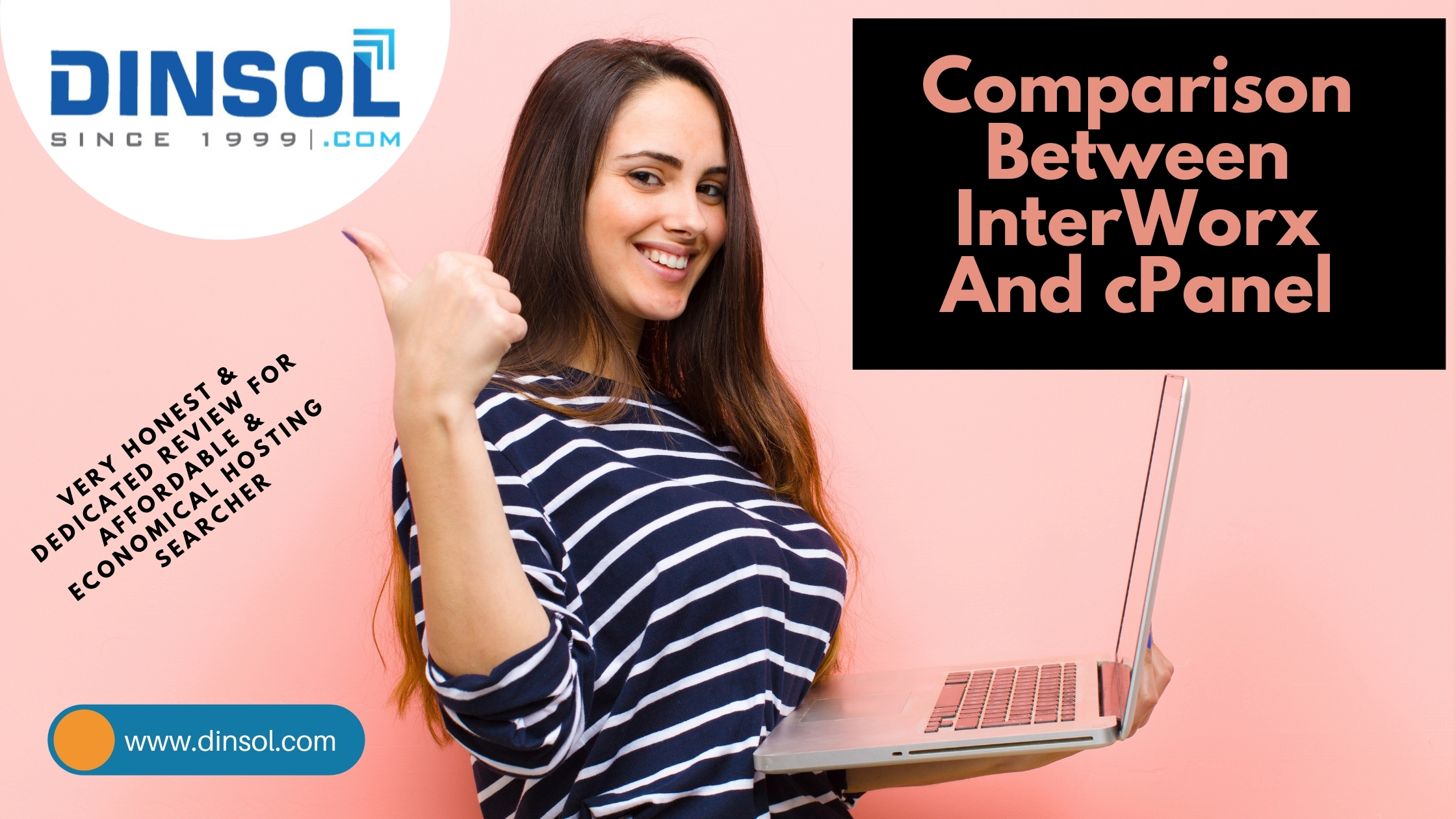 Both InterWorx and cPanel have a few similarities like both offer support for Roundcube & Horde webmail clients, their FTP accounts work in the same way, the feature of file manager offers the facility of uploading, downloading, and editing of files in both of the web control panels, etc. Still, there are a few differences between these 2 web control panels, which we are going to discuss in this article. In case you are looking for a low-cost reliable hosting with cPanel or InterWorx control panel, you can check out DINSOL. It offers reliable & affordable hosting on cloud servers with excellent customer support, a free .com domain, and a free SSL certificate as well.
InterWorx
InterWorx is a web control panel that offers a beautifully laid out and intuitive overview of the server with 2 sections in it: NodeWorx and SiteWorx.
Key Features:
The most important features of InterWorx web control panel are listed below:
Additional domains can be added
Multiple administrator accounts are allowed
Access to file manager is provided
Account statistics can be checked
MariaDB management
There is also the facility for creating Email accounts
Webmail access
cPanel
It is one of the most renowned and very old web hosting control panel, offering you a user-friendly interface to manage hosting account and server.
Key Features:
The most important features of cPanel are as follows:
It facilitates you to access the website's files with a web disk
Access to file manager is provided
The facility of multiple FTP accounts
Email accounts & webmail access
It allows you to download the contents of your cPanel's account in a .zip file.
InterWorx vs cPanel
When it comes to the number of Administrator accounts that can be created on the control panel, cPanel allows you to create only one. On the other hand, with InterWorx, you can create as many administrator accounts as you want and each account can be provided with controlled permissions. For example, if you want a particular administrator to have permission to manage your emails only, you can set the restrictions accordingly.
InterWorx doesn't support Mailman mailing lists, PostgreSQL, NodeJS, server-side Java, Ruby on Rails, the DNSSEC protocol, etc. But cPanel supports all these things. In addition, you will not be offered support for CloudLinux by InterWorx as it supports only CentOS & Linux.
Recently, an account-based model for pricing has been launched by cPanel, which must have caused a significant rise in its price. But in the case of InterWorx, there is no such complicated licensing model because it offers a license for the whole server, not for individual accounts. Hence, when it comes to the overall cost, InterWorx will cost less than cPanel due to its simple licensing model offering you the license for the whole server and letting you create as many administrator accounts as you need without charging you more.
Final Words
So that's all we had to share with you on comparison between InterWorx and cPanel. Whichever out of the 2 above-compared control panels you choose to go with, DINSOL offers you economical web hosting or budget web hosting with substantial customer support.