Learn about Cloud Hosting and Types including Public Private and Hybrid Cloud Hosting
#CloudHosting makes #applications and #websites accessible using #cloud resources. Unlike traditional #hosting, solutions are not deployed on a single #server but on multiple #servers a.k.a #Clusters.⁠
Cloud hosting can be simply stated as a network and server infrastructure which uses software applications to split one physical server to multiple virtual servers or virtual machines (VM). Unlike traditional hosting services, Cloud Hosting offers several benefits including one major benefit of cost control over the resource usage. The cost control benefit, promotes small organizations to move towards cloud hosting company to fulfill their hosting needs with application web hosting, cms hosting, email hosting, database hosting to name. Cloud Hosting servers could be employed for website hosting, application hosting, database hosting, or remote-accessible servers, plus even more.
Cloud Hosting also comes with dedicated tools to manage Cloud Virtual Server. Mostly Cloud Server carries a partitioned hard disk drive with dedicated amount of portion of space for storing operating system and applications along with databases and other data. Cloud Hosting servers might be deployed various purposes including but not limited for small, medium or heavy website and application, email hosting, database hosting, CRM hosting, desktop environment hosting on Ubuntu, Windows etc.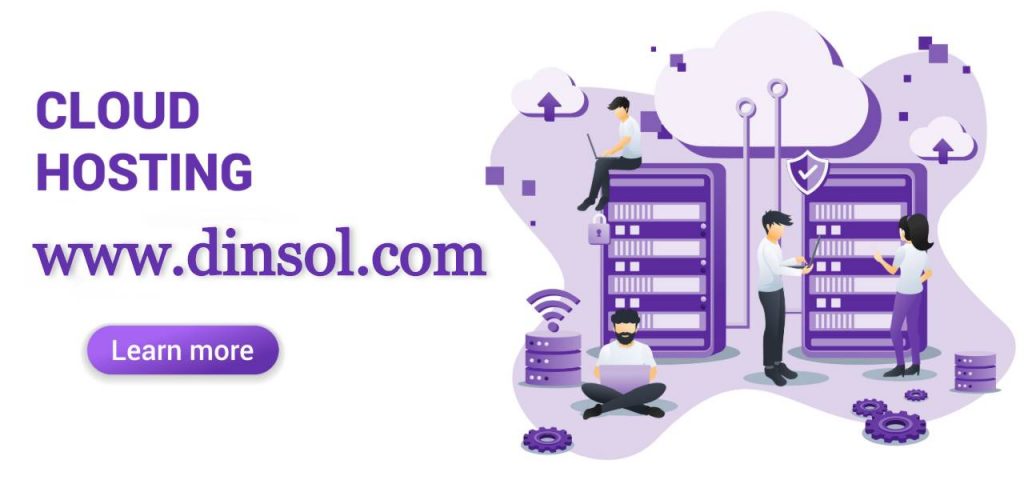 Types of Cloud Hosting: Public Cloud, Private Cloud, Hybrid Cloud & Managed Cloud.
Public Cloud
Public Cloud is typically online available system provided by Cloud Hosting Company which enables it's registered users to Virtual Cloud Servers within few clicks which is possible through Web based API and Cloud Management Software like Proxmox, HyperV, SolusVM, VMware to name few. Such type of Cloud Servers might be created by users within fraction of seconds, easily scaled up, and available for use for various purposes within minutes of it's deployment. You only pay for what you use with such Cloud Servers and billings are generally being calculated on hourly usage of the server. This only mean that if you destroyed server after use of few hours, you won't have to pay for month but just for the time you used the server. Most Cloud Hosting Company offers ready to deploy software combinations as well, for example, LAMP, LEMP, WordPress, Node.js, CMS, cPanel/WHM, Windows, Plesk, InterWorx, and more. These servers might also be easily scaled means upgraded or downgraded with multiple choice of resource plans made available by Cloud Hosting provider. This saves Cloud Hosting users time and money to configure the server as they wish without asking service provider.
Private Cloud
Private Cloud or Private Cloud Hosting comes with almost same features as available with Public Cloud but with the added security & benefits of Dedicated Server Hardware in which the Private Cloud Infrastructure comes with large number of portion of Dedicated Server Resource which can further be divided into smaller number through direct management software or API. Private Cloud could be installed with selection of operating system that is supported by the deployed Cloud Management software or as stated by Data Center. To reduce the downtime and increase redundancy you may even get setup custom replication clusters with Private Cloud Server. Private Cloud could be a superb solution for businesses requires to manage sensitive data which could not afford downtime.
Our provides dedicated CPU cycles, so we uses quality CPUs which doesn't over clock them with the CPU speeds displayed at a host will be the minimum rate it's going to process at, perhaps not "under optimum conditions" . We
Hybrid Cloud
Hybrid Cloud gives you the very best of Public and Private Cloud benefits. For the very sensitive data and critical applications, businesses could have Private Cloud environment. For development environments and not as critical application or data businesses could have Public Cloud. This type of hybrid environment is very useful when combined with container technologies such as Docker. Your less-critical software can be upgraded frequently and maintain good global reliability across different data centers, all while keeping sensitive information safe in the private cloud.
Most of the Public Cloud Hosting Companies offers pay-as-you-go pricing model. Customer simply purchase the services as per their requirements, and for as long as they use it without needing long-term contracts or complicated licensing arrangements. Services are billed on an hourly rate basis up to the regular monthly cap speed. The hourly rate is determined by dividing the monthly rate by 672 hours (28 days). If the customer make use of an Cloud Hosting Server for at least 672 hours in a month, they would be charged for the monthly service rate as informed by the Cloud Hosting Company. This enables the freedom and flexibility to manually twist a server up, use it for as long as customer require, delete server, and only cover the full time used.